Another Dresser and Nightstand Set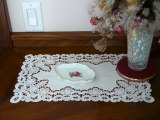 This one is for myself. As my DH finished the furniture for our bedroom, I wanted something nice to dress it up, and the beautiful lace from "S-Embroideries" was just the right choice for me.
They just stitch out perfectly.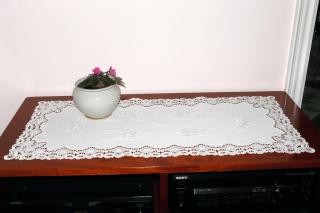 The dresser runner is further enhanced with a tone on tone design by "HIA" from the Delicate Linen Set 2.
I'm very pleased with the outcome – I'm enjoying it everyday anew.