Fun with Pillow Cases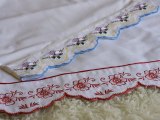 I just finished some pillow cases and tried out something new. I thought that a cutwork edge would look good, and I must say I really like the outcome.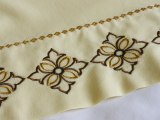 I'm always trying out new techniques that's why I have now pillow cases in different finishes and I love all of them. It's so easy with all the nice designs and machine stitches.